Little Reí - Sustainable Bamboo Muslin for Your Little Ones
Let your newborn sleep snugly in the softest bamboo swaddles, which also calms the startle reflex, and soothes a colicky baby.
The Brand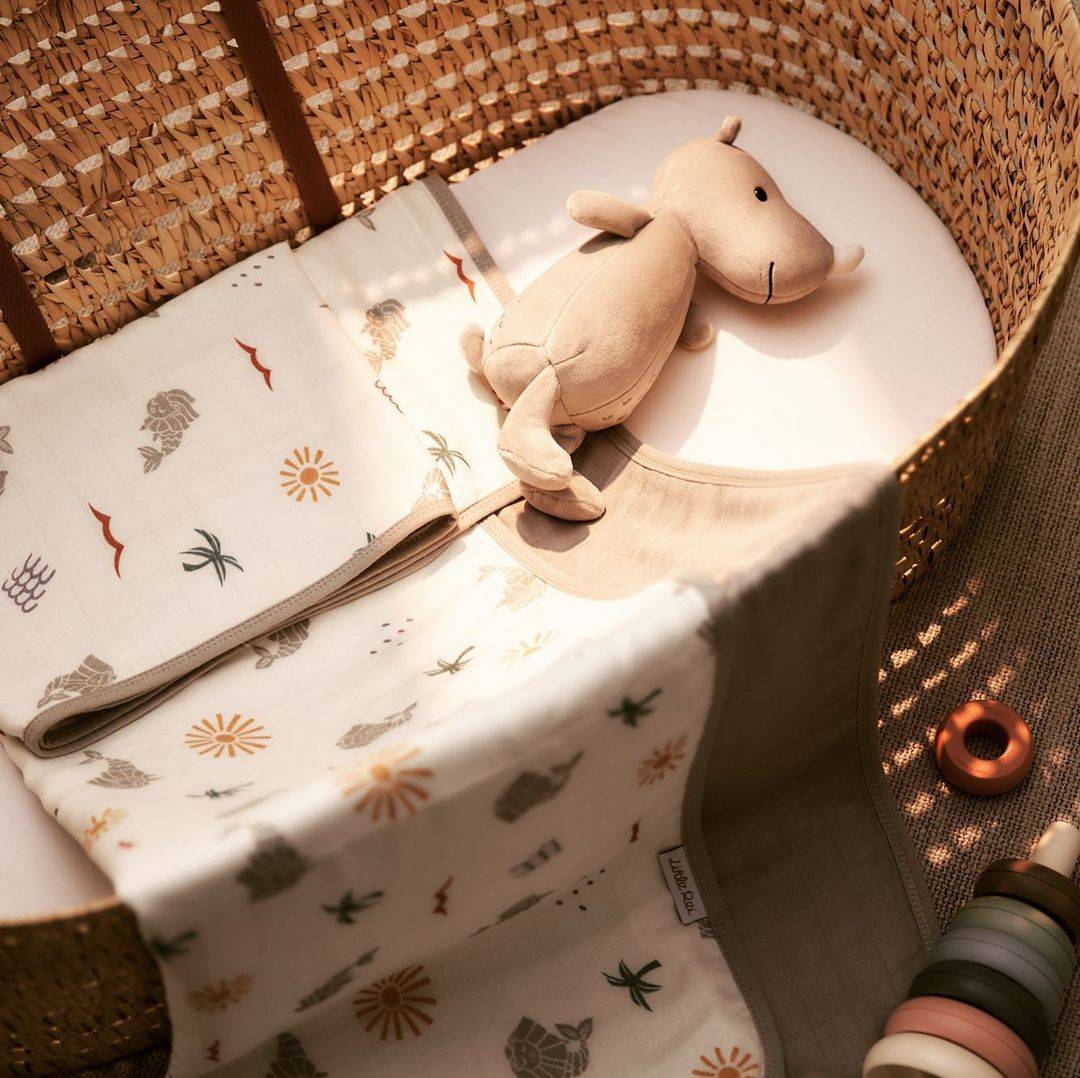 The hooded towel features fun illustrations designed by Sophia Sena such as Singapore's national icon, the Merlion.
Little Reí is the brainchild of a veteran in the mother and baby industry for more than 20 years. She aims to bring a reí of sunshine to newborns and parents around the world. The brand features sustainable, safe, super soft bamboo products like washcloths, hooded towels, in fun and stylish prints. These illustrations include Singapore's national icon, the Merlion, carousel horses and elephants, green and blue trains.
Sophia Sena, a Malaysian-born designer and illustrator who grew up in Singapore and is now based in New York, designed this collection. A graduate of the Rhode Island School of Design, she uses strong visuals to tell compelling narratives.
The Fabric
Bamboo muslin is natural and breathable, helping babies sleep better, and establishing healthy sleep patterns. Grown from the bamboo plant, which is super fast growing and naturally pest resistant, this is highly sustainable and renewable. Additionally, the fabric is lightweight and breathable so your little one will not overheat. Even better, it gets softer with every wash. Wash these at maximum 30°C, with oxygen bleach, tumble dry and iron on low heat. Try to wash these separately. You can also use any dry cleaning methods.
Rave Reviews
Kaiting Cheng, first time mum to five month old Kyzer, says, "I kid you not, they are SOOOO SOFT (especially the comfy four-layer blanket). I may just use them for myself instead of for baby Kyzer (if I haven't already done so)!" Mother of three Jenny Tay says she's super impressed by the softness of the premium bamboo rayon muslin. She adds, "They are so soft and comfy!"
Gift Sets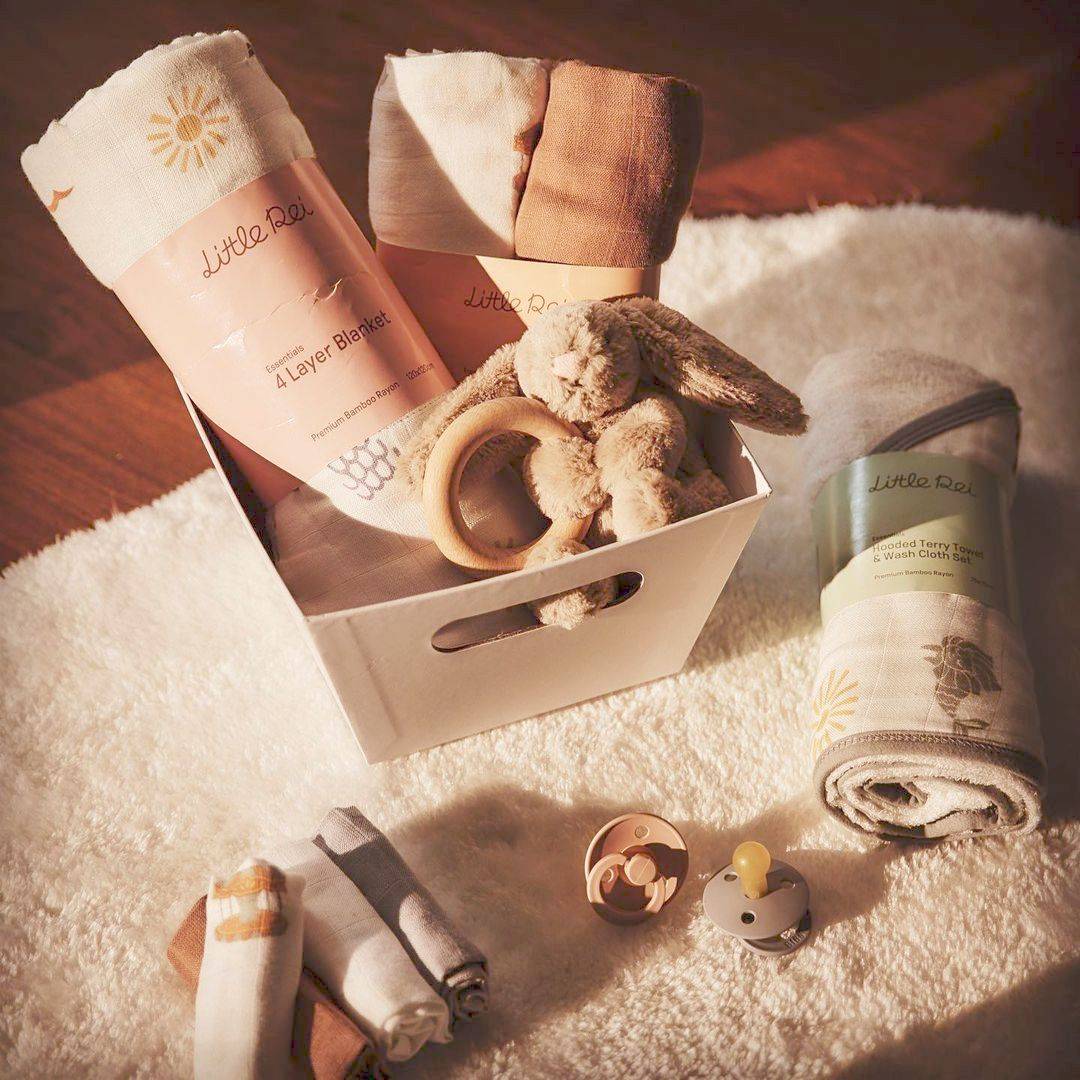 Celebrate the birth of your - or your friends' - baby with this starter gift set from Little Reí.
Get the Little Reí gift sets ($99 to $248) for Christmas, baby showers or to celebrate the arrival of a new baby. These include a hooded towel, so your baby's head is warm after her bath, and washcloths to gently clean her face and body, as well as wipe her drool during the day. The swaddle blankets are great to help your little one feel snug while drifting off to sleep. Swaddling her can also protect against her natural startle reflex, and calm babies with colic. They can also be used as stroller or car seat blankets, and burp cloths to catch any spit up. Depending on the gift set you choose, these may also include bath and skincare essentials for your little one from California Baby, Jellycat bunnies or wooden ring toys, Bibs pacifiers and a Mushie Pacifier Holder case.